It's ok (for those of you that still care), I am still alive. I've just been mega-busy, as we creative types with no job are.
Had my first day off in over a month on Friday, which was so exciting for me that I couldn't even lie in like a normal person and instead woke up extra early out of sheer anticipation. Stupid body clock. But it did allow me to get a lot done, including lots of walking in parks, unintentionally befriending a squirrel and managing not to spend any money on anything other than lunch. I was impressed.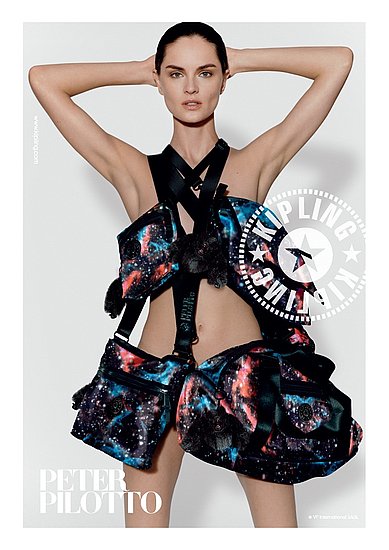 Though on Saturday I caved and bought a bag. I've been eyeing up the Peter Pilotto for Kipling range for quite a while (aside from that weird gorilla that they insist on adorning their bags with, their bags are rather good and rather cheap), irritating the salespeople in the store on Regent St by regularly walking in, jumping up and down to try and reach the bag on the top shelf, unwittingly engaging their assistance and then not actually buying said bag. I clearly need to make these people suffer. The poor salesgirl in the shop I actually bought it from had to go into the stockroom to find it for me. I'm so demanding.
But I have it now. I was a tad obsessed with the supernova-inspired print, a love only enhanced when Christopher Kane's most recent Resort collection appeared. Anything that fuses the incredible artistry in nature, that has inspired artists, poets and musicians for years, and captures it in clothing is good by me. What I like about Kane's collection is that he doesn't just allow the print do the talking, but adds interest in cuts and details as well, which only compliments the print. Making a fashion supernova all of his own.
Bleurgh, I can't believe I really just said that. Here's a picture.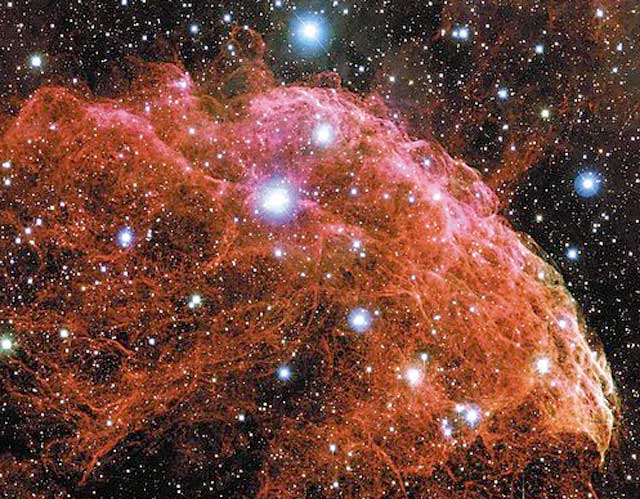 It's apparently forecast to snow this week, even in the Big Smoke. It is bloody cold here, but I'm a tad disorientated as it is. It's dark outside, at half past four in the afternoon. As much as I love winter, that ain't right. This will be the first time ever that I've not had the vast part of December free to wander through fields and cobbled streets on dimly lit days and dark evenings. It'll be weird. Baptism by fire, detox, whatever.
Oh well, if it does snow I'll just have to make the most of the park near work. And throw snowballs at myself.
And, of course, wear my big fluffy black and white coat. And powder my hair and face white and pretend to be Tilda Swinton.